Hyundai Venue: Vehicle Information / Tire Specification and Pressure Label, Engine Number, Refrigerant Label
Tire Specification and Pressure Label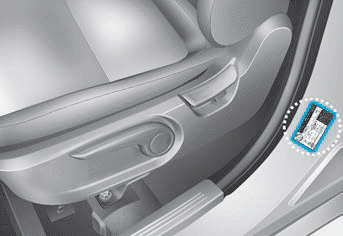 The tires supplied on your new vehicle are chosen to provide the best performance for normal driving.
The tire label located on the driver's side center pillar gives the tire pressures recommended for your car.
Engine Number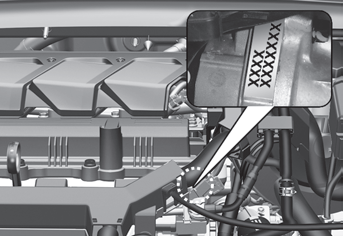 The engine number is stamped on the engine block as shown in the drawing.
Refrigerant Label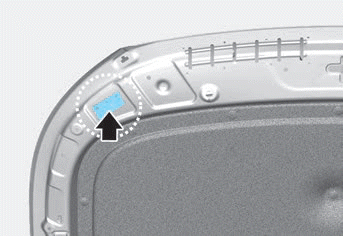 The refrigerant label provides information such as refrigerant type and amount.
The label is located on the underside of the hood.
Vehicle Identification Number (vin) Frame number The vehicle identification number (VIN) is the number used in registering your car and in all legal matters pertaining to its ownership, etc...
Other information:
Components [Rear drum brake type] 1. Brake assembly 2. Rear hub assembly 3. Rear drum [Rear disc brake type] 1. Rear brake disc 2. Hub bearing assembly 3. Dust cover 4...
Description 1. PDM(Power Distribution Module) Relay Box is used only in SMK(smart key) variant. 2. It consists of 3 relays namely, ACC relay, IG1 relay, IG2 relay. 3. PDM Relay Box is exclusive used for starting purpose in SMK variant...
Categories
The vehicle's front and rear seats have adjustable head restraints. The head restraints provide comfort for passengers, but more importantly they are designed to help protect passengers from whiplash and other neck and spinal injuries during an accident, especially in a rear impact collision.
WARNING
To reduce the risk of serious injury or death in an accident, take the following precautions when adjusting your head restraints:
Always properly adjust the head restraints for all passengers BEFORE starting the vehicle. NEVER let anyone ride in a seat with the head restraints removed or reversed.