Hyundai Venue: Intake Air Temperature Sensor (IATS) / Description and operation
Intake Air Temperature Sensor (IATS) is included inside Manifold Absolute Pressure Sensor and detects the intake air temperature.
To calculate precise air quantity, correction of the air temperature is needed because air density varies according to the temperature. So the ECM uses not only MAPS signal but also IATS signal. This sensor has a Negative Temperature Coefficient (NTC) and its resistance is in inverse proportion to the temperature.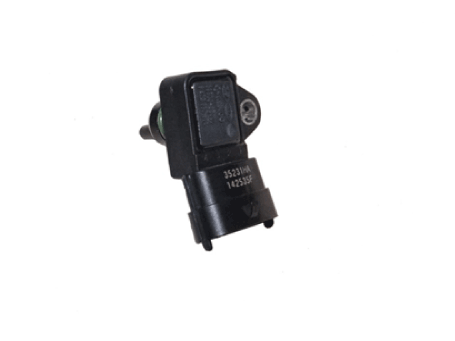 Specification Temperature [°C (°F)] Resistance (kΩ) -40 (-40) 40.93 - 48.35 -30 (-22) 23...
Other information:
Schematic Diagram Canister Canister is filled with charcoal and absorbs evaporated vapor in fuel tank. The gathered fuel vapor in canister is drawn into the intake manifold by the ECM/PCM when appropriate conditions are set...
Description 1. The CMF (Closed Maintenance Free) battery is, as the name implies, totally maintenance free and has no removable battery cell caps. 2. The MF (Closed Maintenance Free) battery does not require water replenishment for the repair...
Categories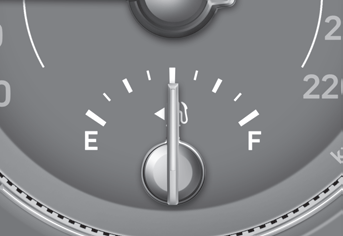 This gauge indicates the approximate amount of fuel remaining in the fuel tank.
Information
The fuel tank capacity is given in chapter 2. The fuel gauge is supplemented by a low fuel warning light, which will illuminate when the fuel tank is nearly empty. On inclines or curves, the fuel gauge pointer may fluctuate or the low fuel warning light may come on earlier than usual due to the movement of fuel in the tank.