Hyundai Venue: LCD Display Modes / User settings mode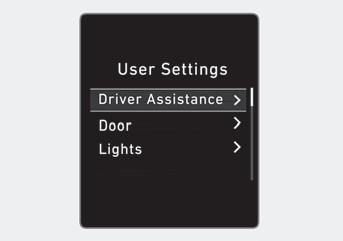 In this mode, you can change the settings of the instrument cluster, doors, lamps, etc.
1. Driver assistance
2. Door
3. Lights
4. Convenience
5. Service interval
6. Other
7. Language
8. Reset
Edit settings after shifting to P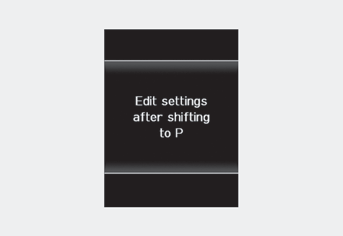 This warning message appears if you try to adjust the User Settings while driving.
Quick guide help
This mode provides quick guides for the systems in the User Settings mode.
Select an item, press and hold the OK button.
1. Driver Assistance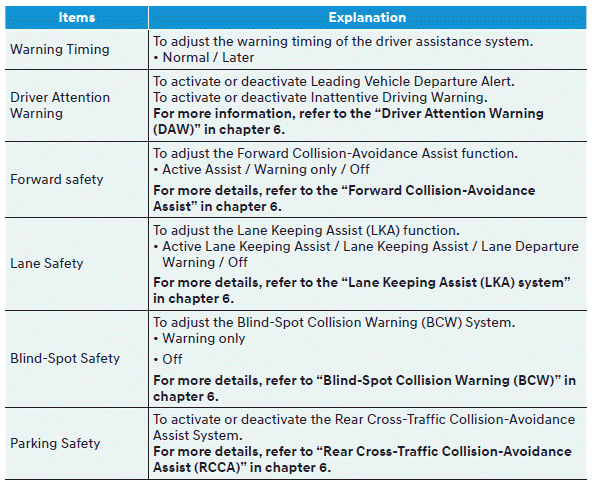 2. Door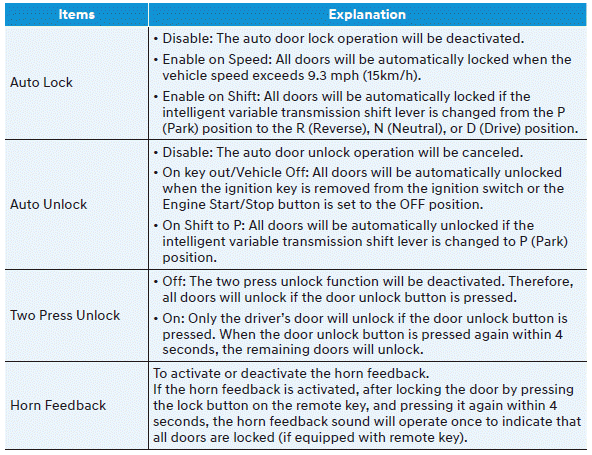 3. Light

4. Convenience

5. Service interval

If the service interval is activated and the time and distance is adjusted, messages are displayed in the following situations each time the vehicle is turned on.
-- Service in: Displayed to inform the driver the remaining mileage and days to service.
-- Service required: Displayed when the mileage and days to service has been reached or passed.
Information
If any of the following conditions occur, the mileage and number of days to service may be incorrect.
-- The battery cable is disconnected.
-- The fuse switch is turned off.
-- The battery is discharged.
6. Other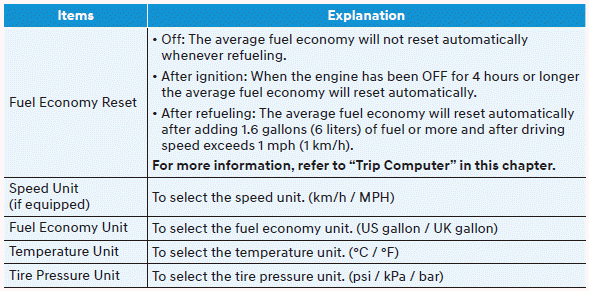 7. Language

8. Reset

Categories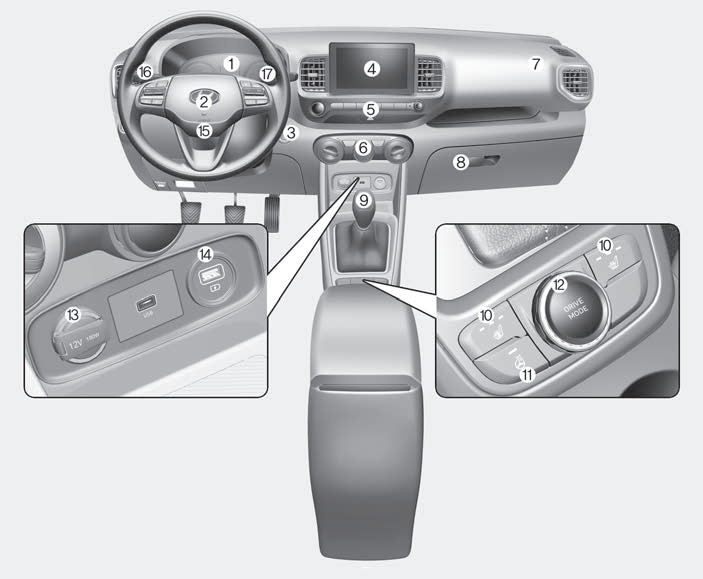 1. Instrument cluster
2. Horn
3. Key ignition switch/ Engine Start/Stop button
4. Infotainment system
5. Hazard warning flasher switch