Hyundai Venue: Heated Oxygen Sensor (HO2S) / Description and operation
Heated Oxygen Sensor (HO2S) consists of zirconium and alumina and is installed on upstream and downstream of the Warm up Catalytic Converter (WCC).
After it compares oxygen consistency of the atmosphere with the exhaust gas, it transfers the corresponding voltage signal to the ECM. When A/F ratio is rich or lean, it generates approximately +1V or 0V respectively.
In order that this sensor normally operates, the temperature of the sensor tip must be higher than predetermined temperature. So it has a heater which is controlled by the ECM duty signal. When the exhaust gas temperature is lower than the specified value, the heater warms the sensor tip.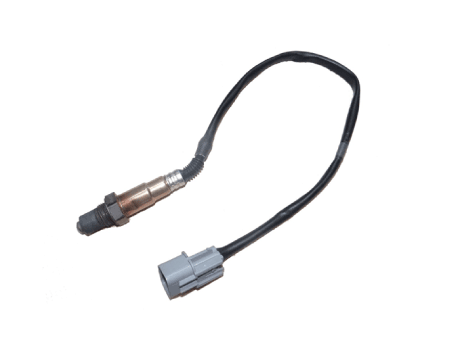 Specification [Bank 1 / Sensor 1] Item Specification Heater Resistance (Ω) Approx...
Other information:
Component Location (1)_Valve Body Cover 1. Valve Body Cover 2. Valve Body Cover Gasket 3. Solenoid Valve Connector Component Location (2)_Solenoid Valve 1. 26 Brake Control Solenoid Valve 2...
Specifications Fuel Delivery System Items Specification Fuel Tank Capacity 45 lit (11.8 U.S.gal., 47.5 U.S.qt., 39.5 lmp.qt.) Fuel Filter (built in Fuel Pump Assembly) Type Paper type Fuel Pressure Regulator (built in Fuel Pump assembly) Regulated Fuel Pressure 338 - 348kpa (3...
Categories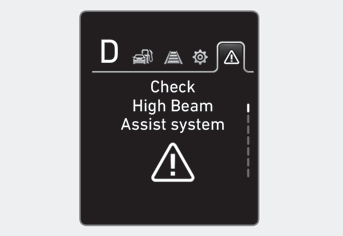 This warning light informs the driver the following situations.
-- Forward Collision-Avoidance Assist system malfunction (if equipped)
-- Forward Collision-Avoidance Assist radar blocked (if equipped)
-- Blind-Spot Collision Warning system malfunction (if equipped)
-- Blind-Spot Collision Warning radar blocked (if equipped)
-- Lamp malfunction (if equipped)
-- High Beam Assist malfunction (if equipped)
-- Tire Pressure Monitoring System (TPMS) malfunction (if equipped)