Hyundai Venue: Heated Oxygen Sensor (HO2S) / Specifications
[Bank 1 / Sensor 1]
| | |
| --- | --- |
| Item | Specification |
| Heater Resistance (Ω) | Approx. 3.0 [20°C (68°F)] |
[Bank 1 / Sensor 2]
| | |
| --- | --- |
| Item | Specification |
| Heater Resistance (Ω) | Approx. 3.0 [20°C (68°F)] |
Description Heated Oxygen Sensor (HO2S) consists of zirconium and alumina and is installed on upstream and downstream of the Warm up Catalytic Converter (WCC)...
Other information:
Cabin air filter [A] : Outside air, [B] : Recirculated air [C] : Cabin air filter, [D] : Blower [E] : Evaporator core, [F] : Heater core The cabin air filter is installed behind the glove box. It filters the dust or other pollutants that enter the vehicle through the heating and air conditioning system...
Disassembly • Use fender covers to avoid damaging painted surfaces. • To avoid damaging the cylinder head, wait until the engine coolant temperature drops below normal temperature (20°C [68°F]) before removing it...
Categories
Vehicle Identification Number (vin)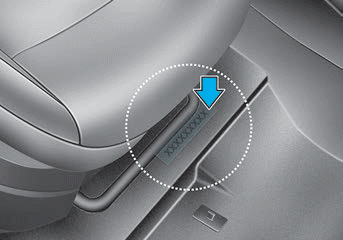 Frame number