Hyundai Venue: Sunroof / Resetting the sunroof
The sunroof may need to be reset if the following conditions occur:
-- The battery is discharged or disconnected or the sunroof fuse has been replaced or disconnected
-- The sunroof control lever is not operating correctly
To reset the sunroof, perform the following steps:
1. Place the ignition switch to the ON position or start the engine. It is recommended to reset the sunroof while the engine is running.
2. Push the control lever forward when the sunroof opens.
3. Release the control lever when the sunroof stops moving.
4. Push the control lever forward until the sunroof moves tilt up.
5. Push the control lever forward until the sunroof operates as follows: Tilt down → Slide Open → Slide Close.
Do not release the lever until the operation is completed.
If you release the lever during operation, try again from step 2.
6. Release the sunroof control lever after all operation has completed. (The sunroof system has been reset.)
Information
If the sunroof is not reset when the vehicle battery is disconnected or discharged, or the sunroof fuse is blown, the sunroof may not operate normally.
For more detailed information, contact an authorized HYUNDAI dealer.
Categories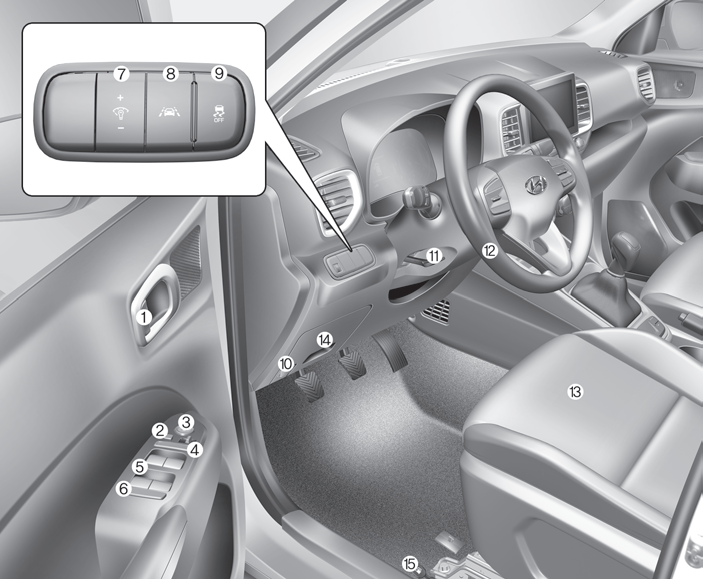 1. Door lock/unlock button
2. Outside rearview mirror control switch
3. Central door lock switch
4. Power window switches
5. Power window lock switch